MY GATEWAY IP !!
THE FREE ONLINE IP LOOKUP DIAGNOSTICS TOOL!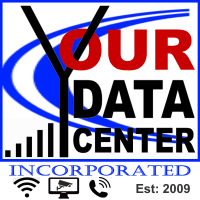 Welcome to Your Data Center's FREE IP Address Lookup Utility
---
---
Your IP Address is: 44.220.249.141
* Use the drop down menu above to check your DNS name, RBL list status, etc.
The IP address is already entered into the tool for your convenience.



How to use our free IP Address Resolution, Reverse IP Lookup and Network Tools:
---
• RBL Host Lookup - uses an IP address
• Ping Hostname or IP - uses either an IP address or host name
• Traceroute Hostname or IP - uses either an IP or host name (include www, etc)
• Reverse IP (DIG) Lookup - uses an IP address only
• Domain WhoIS/NetwhoIS Lookup - uses a domain name or IP address (no www)
• Hostname (A record) Lookup - uses a full hostname (eg: www.ydcwebhost.com)
• Name Server (NS) Lookup - uses a domain name only (do not include www)
• Mail Server (MX) Lookup - uses a domain name only (eg: google.com)
---

* Depending on the browser used, info may not display until the query is completed.

* If your IP address is on an RBL list chances are you will not be able to send email from your computer. Contact your Internet provider or cable company for help with this.

---
Make Sure to Visit Your Data Center for All of Your Website Hosting, Email and VOIP Needs!
Your Data Center Provides Many FREE POWERFUL ISP TOOLS!
Give Us a Try!
---
The YourDataCenter™ Family Includes:
YourDataCenter.com - YDCwebHost.com - 516CamsNOW.com
MyGatewayIP.com - SSLchoices.com
WeInstallSecurityCameras.com - PhoneSystemSolutions.com
HostLongIsland.com - iPhoneBatteryReplacement.com
---
Toll-Free: 800.651.YDCI Long Island: 516.256.DATA New York City: 212.203.8964

© 2006 - 2023 - Your Data Center Incorporated, All Rights Reserved.